Monday, June 30, 2008
Friday, June 27, 2008
Wednesday, June 25, 2008
Tuesday, June 24, 2008
The Homeschool Toolbar!





It's free of spyware or viruses, does not open pop-ups or hijack your searches, allows you to control your privacy features such as cookies and cache from the toolbar and no personal information is required. It has a Google powered search box, includes an email notifier where you can add all of your email accounts in one convenient place such as Yahoo, Google, persona, business etc...plus it will notify you when one of your accounts receives mail!

The Homeschool Toolbar features include:
Homeschool Resources
The Latest Homeschool & Parenting News

Web search using Google
Integrated Homeschool RSS feeds
Homeschool blogs
Category browsing
Search highlighter
Tons of quick shortcuts
Weather forecast
Quick links to The Homeschool Lounge

Organizing tools such as a To do list, notepad, calculator, conversion charts, maps and more
Radio connected to "Positive & Encouraging K-LOVE" , NPR or your favorite local radio station (this feature is optional and can be added or removed, as can all features..)
Lastly, it will NOT slow your computer down!

To learn more about this amazing and resourceful tool and download your own you can visit the Homeschoolbar website at HOMESCHOOLBAR.COM !

Get your Homeschool Toolbar today! You wont want to surf the web without it!

And if you visit Tiany's Blog to learn more about the new toolbar you can enter her drawing for some fantastic prizes!

She will do a random draw at Random.org on July 1st. And will pick two winners and each winner will get to choose a $25 Gift Certificate from one of the following online Stores: Currclick, Nest Learning, Amazon, or Overstock

Enjoy The Toolbar!!!!
Posted by Blessedw5mom at 2:05 AM 0 comments    
Labels: homeschool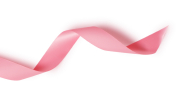 Monday, June 23, 2008
Wednesday, June 18, 2008
Saturday, June 14, 2008
Wednesday, June 11, 2008
Saturday, June 07, 2008
Thursday, June 05, 2008
Wednesday, June 04, 2008
Sunday, June 01, 2008