Friday, May 30, 2008
Thursday, May 29, 2008
Welcome Baby Mary!!!!
She was born at 10:15am,
is 19 1/2 inches,
and weighs 6lbs. 8 oz.


Thankful Thursdays is hosted by
Iris
please join us every Thursday!
Today Iris posted this verse at her site:
"The LORD is my strength and my shield; in him my heart trusts, and I am helped; my heart exults, and with my song I give thanks to him." ~ Psalm 28:7 (ESV)
How appropriate for my day ... I'm packing up to leave for the hospital to have our baby girl! She is almost here ...we can't wait to hold and snuggle her!!!
Give thanks with us on her Birth Day! Here is a verse the Lord gave me for her when I was 26 weeks along:
David's Psalm of Thanks
7 That day David first committed to
Asaph and his associates this psalm
of thanks to the LORD:
8 Give thanks to the LORD, call on his name;
make known among the nations what he has done.
9 Sing to him, sing praise to him;
tell of all his wonderful acts.
10 Glory in his holy name;
let the hearts of those who seek the LORD rejoice.
11 Look to the LORD and his strength;
seek his face always.
12 Remember the wonders he has done,
his miracles, and the judgments he pronounced,
1 Chronicles 16:7-12
Posted by Blessedw5mom at 4:50 AM 12 comments    
Labels: baby, scripture, Thankful Thursday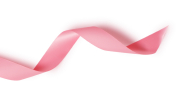 Wednesday, May 28, 2008
Tuesday, May 27, 2008
Monday, May 26, 2008
Saturday, May 24, 2008
Friday, May 23, 2008
Thursday, May 22, 2008
Wednesday, May 21, 2008
Tuesday, May 20, 2008
Sunday, May 18, 2008
Thursday, May 15, 2008
Wednesday, May 14, 2008